We often get asked if this dangerous activity is illegal or against the law?
 It's dangerous and it should'nt matter if it is against the law or not. However, children need to be protected and depending on where you live it may be against the law.
Education is key not only for the participants to NOT play, but also for parents, medical providers and law enforcement to recognize the signs. Read the news report below on how one area of the United States is dealing with this dangerous activity.
 ______________________________
Man sentenced in 'choking game' case
18 months in prison, 3 years extended supervision
Updated: Monday, 15 Nov 2010, 12:25 PM CST Published : Monday, 15 Nov 2010, 12:24 PM CST
OSHKOSH - A Menasha man has been sentenced to 18 months in prison for teaching three boys to play the "choking game."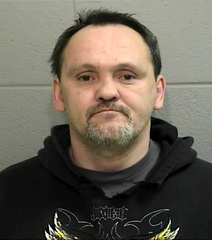 Joseph Lango, 44, appeared in Winnebago County court Monday for his sentencing hearing. In addition to the prison time, he will be on extended supervision for three years.
Lango was convicted in Sept. of two counts of second degree recklessly endangering safety. Two counts of strangulation and suffocation were dismissed.
The choking game is when people choke each other to try to get high and police say it's dangerous.
Joseph Lango (Photo courtesy Winnebago Co. Sheriff's Office)